HMK R799 - STRIPPER-THINNER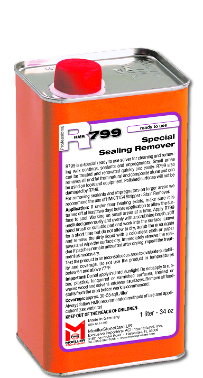 Strips sealer, heavy wax coatings and impregnators.
Thinner for HMK® Sealers and Impregnators.
For interior and exterior use.
Description
HMK® R799 is a special ready to use stripper/thinner for cleaning and removing wax coatings, sealants and impregnators. Small areas can be treated and renovated quickly and easily. HMK® R799 also removes oil and fat from natural and artificial stone and can be used on tools and equipment. Polished surfaces will not be damaged by HMK® R799.
For removing sealants and impregnators on larger areas we recommend the use of HMK® R154 Stripper-Stain Remover.
Packings:
1 litre bottles
5 litre cans
Coverage:
About 3-5m²/litre


---