Your partner in stone care
Our stone care products have been successfully used and recommended by specialist retailers for over 40 years. We provide our customers with a range of products, such as natural stone cleaner, waterproofing, care products and many more for natural stone, artificial stone and tiles, thereby covering the full scope of application.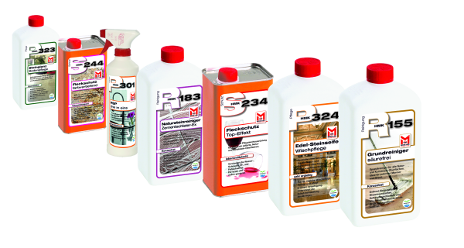 High quality products for
cleaning, protection and care:
Patios and outdoor areas
Stairways and floors
Kitchen surfaces
Bathrooms and wet zones
Special applications
We are happy to provide personal consultation and are on hand with our expert knowledge.
Welcome