HMK R767 - EXTERIOR STONE CLEANER - extra strong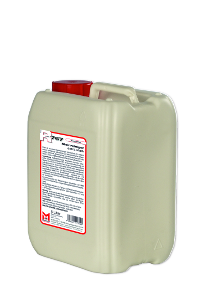 Removing decades old pollution, dirt, grout and cement residue, calcium deposits etc…
For exterior rough stone and masonry only.
Description
HMK® R767 is a heavy duty acid based cleaner for removing extremely persistent silicate pollution (from ex-haust fumes and some paints), general atmospheric pollution, oily soot deposits, calcium deposits and mineral-ization on rough granite, gneiss and sandstone surfaces. For external use only.
Packings:
5 litre cans
10 litre cans
Coverage:
About 30-100m²/litre


---