HMK P709 - SILICATE FLUID FOR TERRAZZO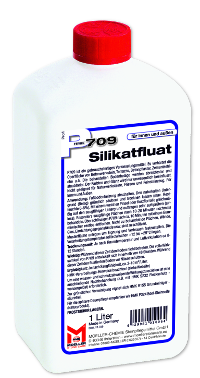 For hardening the surface of terrazzo, concrete screeds, concrete paving and garden ornaments.
Increases resistance to wear and reduces dust.
Description
HMK® P709 is a ready to use surface reinforcing agent that increases the resistance to wear and hardens the surface of terrazzo, concrete blocks, concrete screed, garden ornaments etc... Treated areas become more resistant to friction wear and less dusty. The color and gloss of the stone are not significantly affected. HMK® P709 is not suitable for use on fine honed and polished natural stones, ceramic and porcelain tiles. For internal and external use.
Packings:
Coverage:
About 3-10m2 per litre


---